---
Sonic the Hedgehog Pocket Adventure - MartiusR - 09-01-2015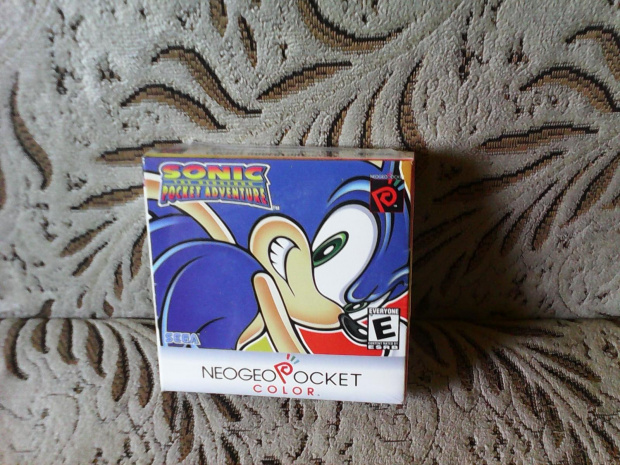 It's photo of mine StH Pocket Adventure, yay!



I didn't noticed thread about this game, so it's time to create one, especially since it's one of the finest of all NGPC games


Looking on this one from perspective of someone who is fan of Sonic series- it's a really odd and rare specimen. Published in 1999 on handheld of totally different producer (SNK), maybe it's not something completely new (there was Sonic Jam on Game.com, but please, let's skip this one
), but still, it's before Sega went into developing games for other platforms, due to their resignation from "hardware".

And despite it's looking like some "rip-off" from Sonic the Hedgehog 2 + music from StH3/S&K, it still has its own identity. And it's really enjoyable! The physics is working quite well (it's quite impressive, since it's handheld from 1999), level design is satisfactory, music is quite nice... It's a real shame though, that there is only one playable character. And not too many levels. Yeah, there is this time attack mode (in two variations), and puzzles to collect, but still, you feel that it's a really nice game and want more of it...

It's a minor thing, but for someone who is fascinated in Sonic, it's still a nice trivia - while the overall graphic style is refering to MD titles with Sonic, the graphic in menu (especially in additional modes) presenting the "new" Sonic, from graphic materials for Sonic Adventure (you know, the one with longer legs and arms, less chubby etc).

Its definitelly one of these titles on NGPC, which really deserves for all these positive notes and opinions. And despite controller of NGPC (which is not too good option for classic 2D platformers), I think that it's up to this day the one of the most interesting "mobile" Sonic games from the end of XXth century.

Since it's my first post - hello everyone!


---
RE: Sonic the Hedgehog Pocket Adventure - Flavor - 09-02-2015


(09-01-2015, 07:00 AM)

MartiusR Wrote: Since it's my first post - hello everyone!

Hello, MartiusR! That was a great first post. Thank you for the review writeup, and welcome to the forum.


---